What is the difference between a bartender and a bartender? And between bartender and bartender? Many names, many different nuances and a single passion: that for quality drinks of any kind, hot or cold, alcoholic or non-alcoholic, Italian or exotic. Here is the guide to the differences and affinities in the jobs that can be carried out behind a bar counter.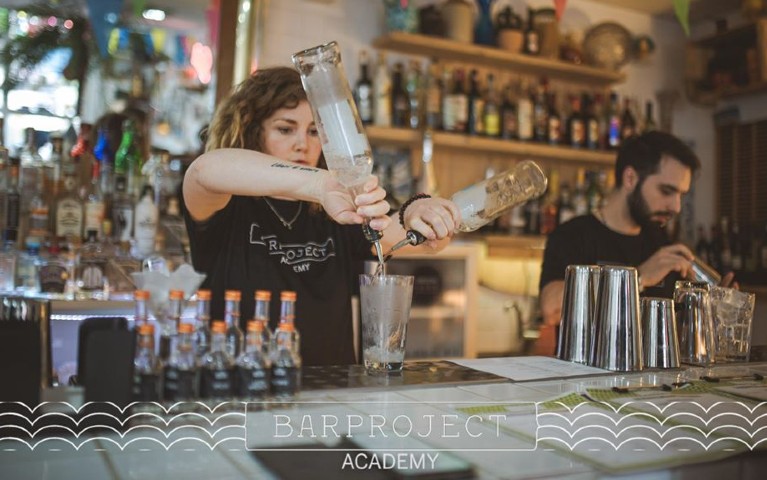 Around you hear a thousand names, often used with different meanings. Barman, Bartender, Barlady, Bar Manager, Barista, Mixologist… a great confusion for those who approach this world. A world where words in the English language predominate. Some terms have similar or even identical meanings, others are evolutions or translations. Sometimes instead they differ only in a small nuance. More correct then to speak of bartender or barman? Barman or bartender? Let's try to clarify things starting from the first big doubt that arises when we talk about the differences and specializations of the Bar trades.
Bartender, Barman, Bartender: Are There Differences? No.
Schools of thought abound on the definition of Bartender, Barman and Bartender. Let's immediately clear the field of doubts: there is no absolute truth. It depends on a thousand cultural factors and how this profession is interpreted. Many assign different nuances to these three names based on the type of service performed. For us to Barproject Academy these three nuances, i.e. the specific skills that each of them possesses, they should belong to everyone. That is every Bartender, Barman or Barista whatever you want to say should be able to manage the bar service in all time slots and with all types of products and techniques. Find out in our dedicated article how to become a bartender with a capital B. Below we list the various names attributed to Bar professionals, specifying the definition in the common sense and clarifying the differences between the professions of Barman, Barista, Mixologist and all the other specializations of the professions that take place behind the bar counter.
Barman
English term, very common in Italy where it is used to define the Bar professional who prepares cocktails and long drinks, sometimes the meaning barman is used generically for both men and women, even if there are also more specific terms for women (Barlady, Barmaid). It is often used as an alternative to the less common (in Italy) Bartender. For many, unlike the latter, Barman has a more generic meaning and refers to a working methodology "old school", more elegant, less fast and spectacular. It is often used in particular to identify the professional of elegant bars or large hotel chains. If you are interested in the profession of barman discover i bartending courses of the Barproject school.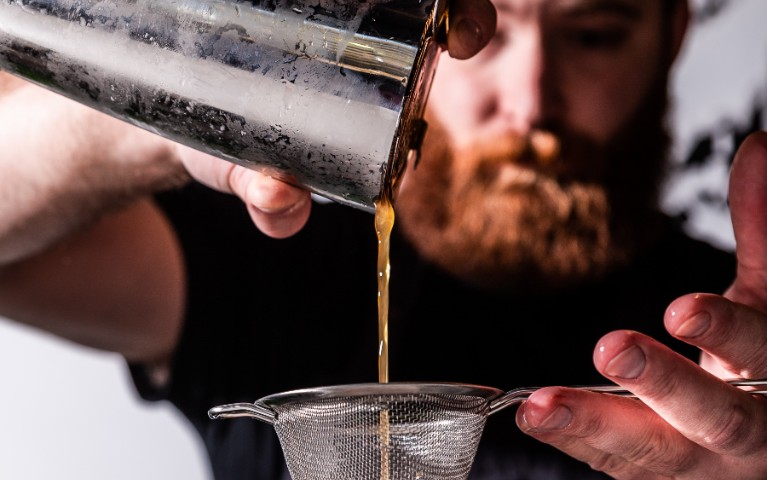 Bartender
Of American origin, in much of the world with the term bartender identifies the Bar professional mainly involved in the preparation of cocktails and long drinks, exactly as is done with Barman in Italy. Usually the training schools, even the Italian ones, prefer to use the term Bartender since the modern mixing techniques taught originate from American Bar. According to some schools of thought, the term Bartender would be more suitable for the professional who works in pubs and clubs where greater speed and showmanship is required. Often used for both men and women without differences, Barlady or Barmaid can also be used for the profession of bartender for women. If you are interested in a training course for full-immersion preparation that gives you complete skills in the world of bartending, take a look at our master courses for barmen and bartenders.
Bartender
Italian term, the bartender is literally the "person in charge of preparing, pouring and distributing drinks, coffee, etc. in bars.", and globally identified as the professional specialized in the cafeteria, then mainly in the daytime service. The same term is in fact used in international coffeehouse competitions. Many wonder what are the differences between bartender and barman: bartender can also be understood as simple Italian translation of Barmano Bartender, therefore with much greater skills. It is used for both masculine and feminine, so there is no alternative definition dedicated to women. You want become a bartender? Find out what the necessary requirements are in our article.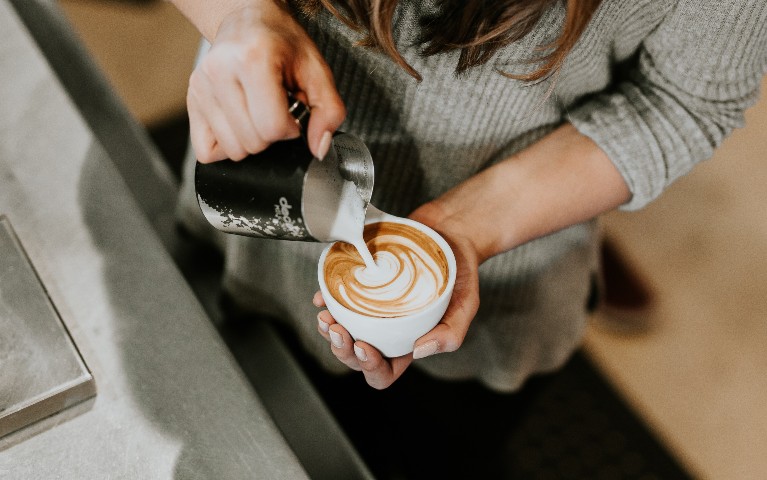 Mixologist
Term of English origin, indicates aadvanced mixing expert (o Mixology). In fact it is a Barman/Bartender with higher skills. Not only is he capable of creating the most famous cocktails and long drinks in the world, but he has a knowledge of raw materials and manufacturing techniques so thorough that you can create your own recipes. The term is also often used for women.
barlady
Of English origin, it is the most common of the terms to define a female Barman/Bartender,of which it has the same characteristics.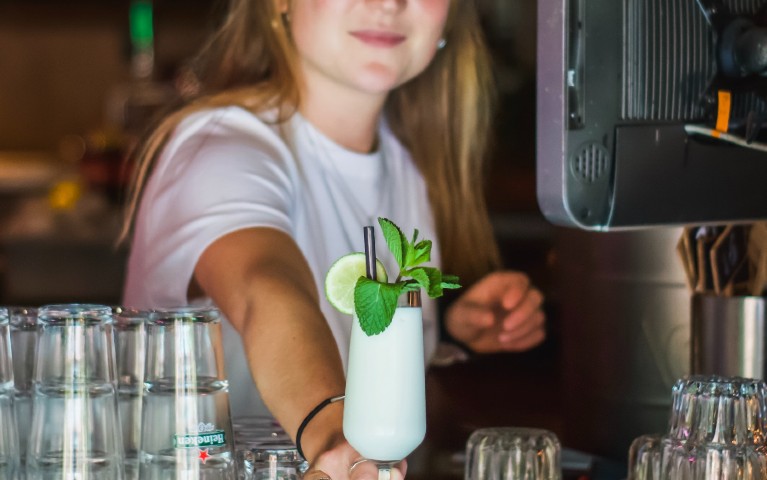 Barmaid
English term often used as an alternative to Barlady, lliterally indicates a girl or woman employed at the counter of a bar. In some contexts Barmaid has amore generic meaningand less specialized than Barlady, who is perceived as more focused on the preparation of cocktails and long drinks.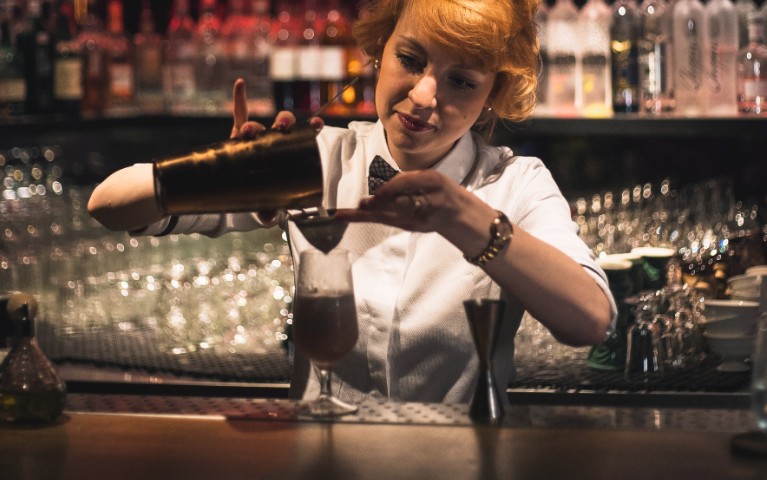 Flair Bartender
English term that indicates the Bartender capable of making drinks with Flair techniques, that is, acrobatic and spectacular movements. Sometimes the name is contracted in Flairtender, in Italian acrobatic barman. Learn all abouthow to become a Flair Bartender in our dedicated article.
Acrobatic bartender
Italian translation of Flair Bartender, the denomination Acrobatic bartender it is less used in the professional environment.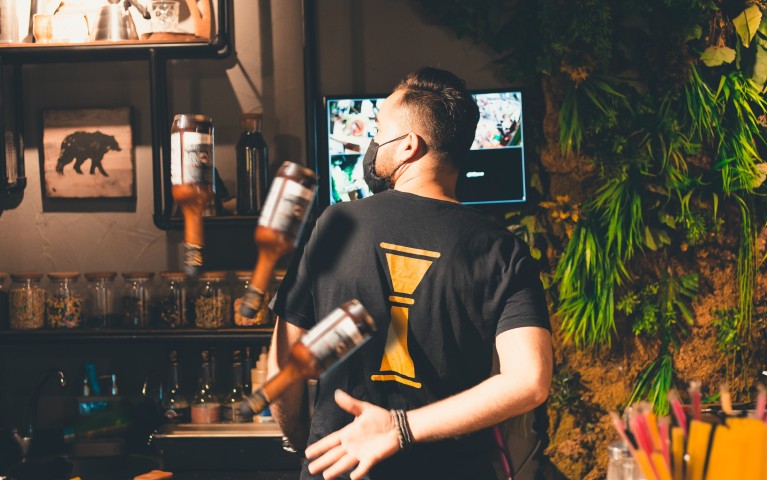 Bar Chef
Generic term for the best possible professional in the bar world, an evolution of the Bartender and Mixologist for skills and experience. As the name suggests, used for both women and men, this figure is considered a real one bar chef able to apply even advanced techniques such as molecular mixing (or molecular mixology, or the chemical and physical transformations of the raw materials used for drinks). If you are interested in the world of mixing, discover ours mixology course For learn the advanced preparation techniques of sartorial cocktails.
Head Barman
For Head Barman, as the name suggests, we mean an expert Barman or Bartender who coordinates the work in a staff of several professionals. He is the service manager and a point of reference for colleagues.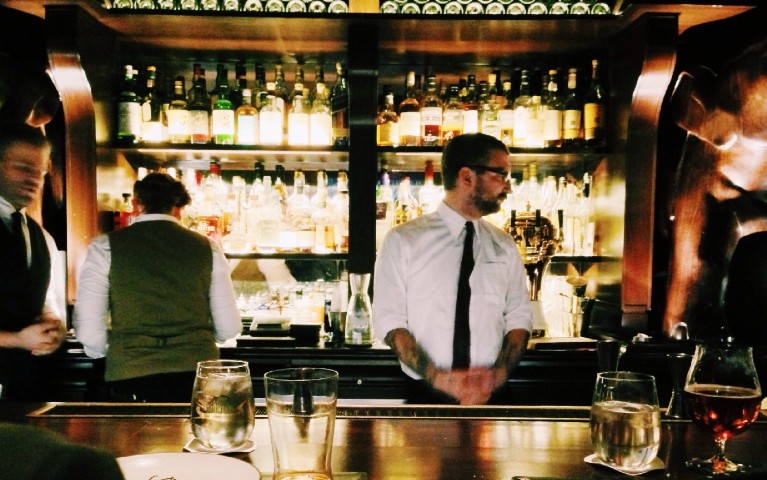 Bar Manager
Term used to define aprofessional able to manage a Bar. Usually this figure comes from previous experience as a Bartender, Mixologist or Bar Chef and combines professional skills management skills in all its aspects. In large companies he is almost always present and is responsible from an organizational and economic point of view for the bar service.
Milk Artist
Term used to define the Bartender able to practice latte art, or to decorate cappuccinos and similar products using amicrofoam (perfectly whipped milk foam). Check out the course Latte Art and Korean Style of Barproject Academy.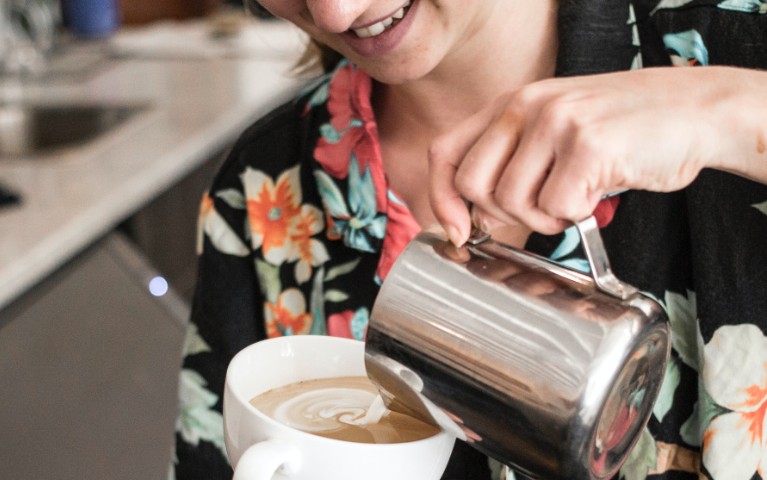 What Are the Necessary Requirements to Become a Barman or Bartender?
No matter the difference: becoming a Barman, Bartender or Barista is within everyone's reach: women and men, young and old, Italians and foreigners. There are no barriers to access, on the contrary. The main ingredients are the desire to learn and get involved. Many think that having attended hotel management school is an essential requirement: it is not. Of course, a coherent course of study is very useful and gives a advantage in terms of general cultureon the subject, but it is a terrain that can be recovered by studying in a good training academy. Legally there are no patents or licensesdetails to carry out the work of a Bartender, beyond the mandatory health certifications. But that doesn't mean that anyone can start working starting from scratch. The truly fundamental aspect for the work of Barman or Bartender is to have skills in line with international labor standards. Skills required in the world of work and which can only be acquired through quality training courses for barmen and bartenders. Often the'certificate issued by a certified Academy it is the best business card to present to an employer: a guarantee of competence and respect for qualified working methods. Discover the training offer of Barproject Academy.