Is becoming a barman at 40 too late? Not at all. You have at least two good reasons to stand out from your younger colleagues, and perhaps to start your own business. If your desire is to change and make a change in your life, if you dream of a dynamic and profitable job between drinks, people who want to have fun and the possibility of rapid growth, the profession of Barman or Bartender is the one for you. Yes, even at 40!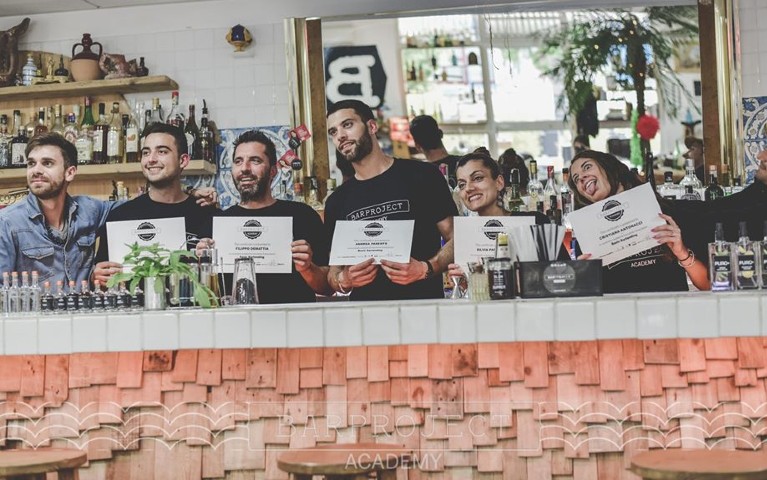 Bartender at 40? It can be done!
No, you are not the only one. There are many girls and many boys who at 40 find themselves a question your career. Looking for a breakthrough, perhaps for the economic crisis. Or maybe because they seek a different work environment, made of drinks, people who want to have fun, creativity. The good news is that the profession of Barman or Bartender (discover the differences between the two professions in the bar world) is not the exclusive competence of very young people, on the contrary. Larger figures, i 30-year-olds or 40-year-olds, in fact, can often achieve much greater results in this sector. The market exists and is constantly growing and more than the identity card, look at skills, and even if you don't have them yet, the solutions to train quickly they are not missing. How to become a barman at 30 or 40? If you're ready to retrain and change your life, all you need is a lot desire to learn. Upon entering this world, you will discover that many have taken up the career of barman (or barlady!) at a later age, resulting in great success stories.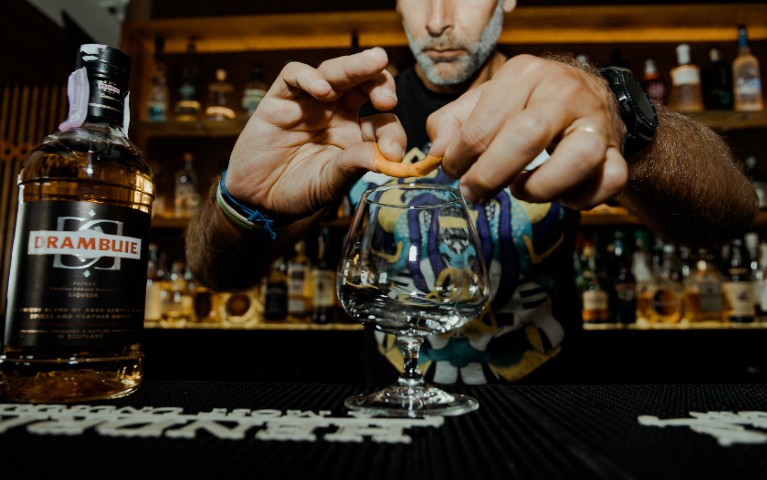 How do you become a Barman? Can I Become a Bartender Even if I'm Starting From Zero?
Many believe that 30 or 40 years is too late to learn a trade like that of the Bartender from scratch: wrong! To learn this job, hotel school basics are not essential. Above all, you need one specific theoretical-practical barman training that the school rarely manages to convey or, even worse, that sometimes it transmits incorrectly. Try asking any trainer: it's much easier to teach someone who doesn't have a method yet than someone who has the wrong one. The inexperienced are blank sheets on which it is easier to leave your mark. There is everything to build and nothing to destroy. To become a barman or bartender, even at the age of 40, it is therefore preferable to enroll in one academy for barmen or to a school that offers specific courses. If you are also interested in starting one bartending career, see the section of courses offered by Barproject Academy, you will discover a wide range of opportunities to introduce you to the world of bartending. Also read our article dedicated to tips and secrets on how to become a bartender.
Unsuitable Why Too Big? No, more Mature, Reliable and Independent
Is 30 too late to be a barman? Not at all. In the work of Bartender advanced age is not a disadvantage, but the opposite. In fact, the clientele is not only represented by teenagers or 20-year-olds. Many evenings are aimed at an adult clientele towards whom, for generational connections and tastes, a mature professional is more suitable. There are also many advantages of hiring a bigger bartender or bartender: a Bartender or a 30 or 40 year old Barlady are usually guarantee of maturity and reliability at work, an aspect that an entrepreneur considers when choosing professionals. An older age is also an indication of independence in movements: it is easier for a 30 or 40 year old Bartender to be self-propelled and can easily reach the workplace, avoiding organizational problems.
Think you don't have time to train? Less than 70 hours are enough for the Bartender Basics!
The thing we hear most often from 30-40 year olds who would like to approach this job is: "I don't have time to build a career". Of course, a training requalification requires commitment, but the lack of time is actually a false problem, because today there are paths full immersion able to give you one basic training ad hoc in less than 70 hours. With the Master Basic Beverage Of Barproject Academy, for example, in just 67 hours of training you can acquire skills in Basic Bartending, Coffee Culture and Green Detox – that is everything necessary to manage the basic service of a bar – obtaining in addition the HACCP certified which allows you to work immediately. By organizing your time well, it may take you just a few weeks to complete the training course. For a full masters which instead provides for the study of all subjects, from Mixology to Latte Art, passing through the Craft Flair and theIce & Fruit Carving, less than 260 hours of training are required, basically just a few months to become a professional barman.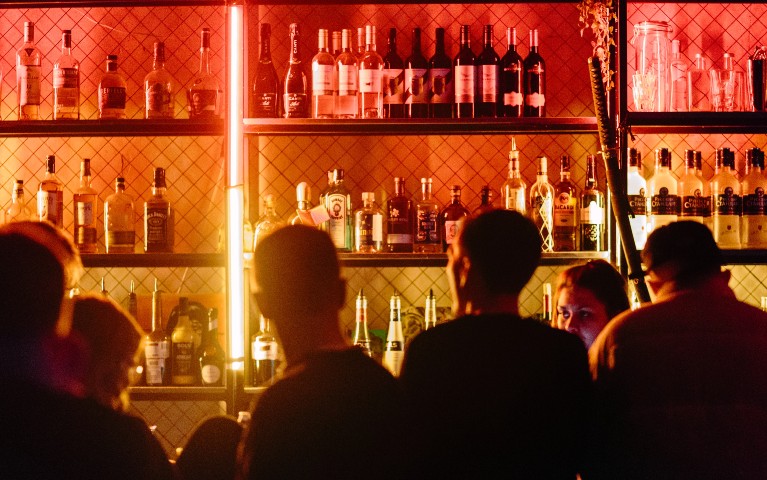 Are there job opportunities for 30-year-olds and 40-year-olds? Yes, you just need to know how to grasp them
The advantage of entering a training course with a professional academy is that of immediately have the opportunity to make the first experiences and attend an environment of Bartender and Barlady. The job offers, especially in the periods with the greatest tourist influx, there are several e they never have explicit age limits, therefore they can also be picked up by neo-barmen and 30-40 year old barladies. For example, Barproject Academy has a Facebook group reserved for its students and dedicated to job offers.
Working as a Barman: Ideal for those looking for a second job
One of the advantages of the Bartender job is the flexibility: this makes being a barman a career that does not necessarily have to be undertaken by drastically changing one's life or retraining professionally, but which can be a second job. The job market behind the counter is in fact well divided between seasonal or fixed offers and "per evening" services. The latter solution is very convenient for those who already have a main business and perhaps just want to supplement their income with a flexible, dynamic and fun work. Furthermore, the occasional job as a barman, in the first phase, gives you the opportunity to grow professionally by experimenting with various working contexts in contact with expert Bartenders and Barladies.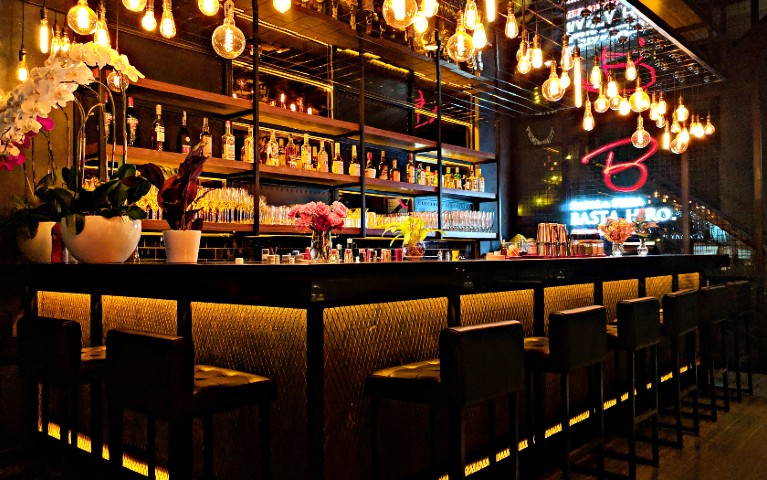 Do you dream of opening a bar or club? Learn the Craft First!
Many approach the job of barman because they have the I dream of opening my own restaurant and make a change in a life dependent on others, especially those who decide to become a barman in their 30s or 40s. A beautiful dream that risks becoming a nightmare if you don't have the right skills, not only entrepreneurial-managerial. The beverage world has rules, trends and rhythms that it is good to know thoroughly before embarking on an entrepreneurial venture. The advice, even if you have a staff dedicated to the service, is to enter this world in first person, training you as a Bartender, to have full knowledge of the experience to offer to your future customers. The best training academies usually deliver complete startup courses for aspiring entrepreneurs which include training, space design consultancy, identity building, menu design, communication and more. Get an idea by looking the consultancy followed by Barproject Academy.