If you also think that preparing a simple coffee can turn into an art capable of giving joy to customers, then a Barista soul is hidden inside you. All you need to do is cultivate it with the right skills… do you want to become a bartender too? Here's how to do it: paths, tips and tricks to carry out this fascinating profession in a professional and fun way.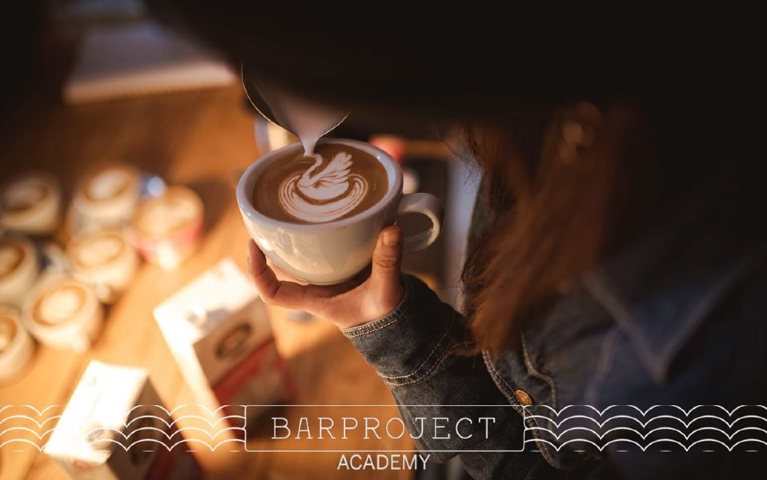 Who is the Bartender? Here are the differences with the Barman/Bartender
The bar has a crucial importance in the days of all Italians, from the breakfast coffee to the aperitif drinks. Butwho is the bartender,the figure who works behind the counter of a bar? You too are probably wondering if they exist differences between Bartender, Barman and Bartender.
In theory not; Bartender should be alone the Italian version of the two English terms. In practice, according to the common sense, yes. The Bartender like Barman and Bartender is a bar professional in charge of the preparation and serving of drinks, but in Italy it is often associated with the traditional Bars they carry out mainly cafeteria service, at least in the range early morning And afternoon (and often at night, with breakfast after returning from the evenings).
In reality, as we all know, many are consumed in bars other types of drinks, from Detox to cocktails in the aperitif service. It follows that to become a Barista with a capital B you should be skilled not only in the Italian and international café, but also in mixing, In the serve fermented (wine, beer) and soft and healthy drinks. If you want to learn more about the universe of Barmen/Bartenders, we recommend reading our article'How to Become a Bartender'.
From now on we will proceed with the characteristics necessary to carry out the profession of Barista with a focus on the café, and what are the requirements and training needed to become a café professional.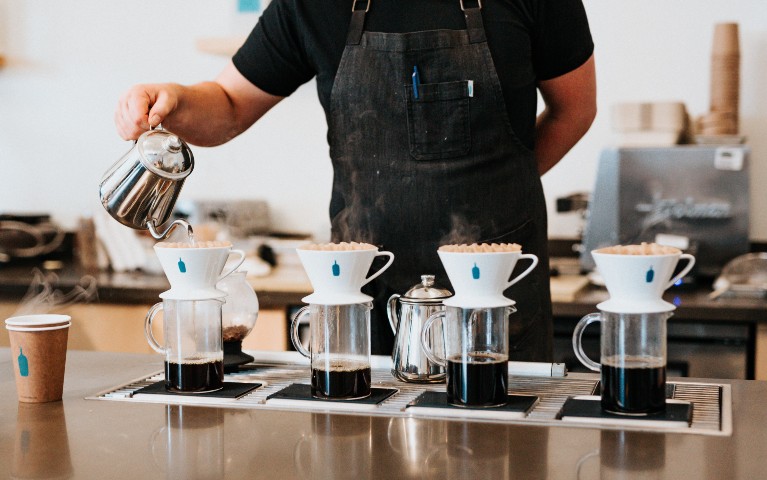 What are the Requirements of the Perfect Barista? Competence, Passion and Sharing
There are no special requirements to become a bartender. Nor is there the obligation to have attended hotel management school, although it can obviously give an advantage in terms of preparation. Whether you are a woman or a man, young or old, to become a Barista you must develop three qualities: to be qualified, to bepassionate, to be communicative.
Expertise, Manual Skills and Multi-Tasking
The theoretical and practical skills they are indispensable for the preparation of all the varieties of products mentioned in the previous paragraph. Behind every cappuccino, every espresso or cold brew there is a science made ofparticle sizes, pressures, temperatures, conservations. Fundamental parameters for product quality. There is no room for improvisation, also because a Barista sometimes finds himself working at a high pace. The only way to truly multitask and maintain quality at the same time is to have a method and train your dexterity.
Passion and Technique
The second ingredient of the perfect Barista is the passion. A coffee made just because it has to be made tastes bad… The passion for this craft is felt from the very first sip. And it shows tooin aesthetics. Have they ever made you a cappuccino with a heart or a leaf drawn on it? It is a skill that requires commitment and passion for one's work to achieve an advanced technique.
Communication
The third quality to become a good bartender issharing, and is deeply linked to the previous two. and is deeply linked to the previous two. If you know how to make high quality products and have a strong passion for what you do, communicate the extraordinary result of your work to the customer it will be a simple step. Letting them know that that coffee comes from a certain country and that it has particular scents will close the circle of quality and transform a simple coffee into an experience.
How do you learn to be a barista? How do you learn to be a barista?
Let's assume that the Bartender is mainly specialized in coffee. Simple? Far from it! The coffee, that isthe second most drunk drink in the worldafter water, it is a raw material from which hundreds of different products are made dozens of different extraction techniques. Only in the context of the Italian café, where the coffee machine reigns Expressed, We have dozens of products, from single espresso, to the Cappuccino, up to ice coffee or to the expresso (or Moroccan). But thanks to international tourism, more and more often, even in Italy, it happens to meet American or Northern European citizens who drink filter coffee, i.e. extracted in a completely different way from espresso, from Chemex to V60, fine at the Aeropress and alcold brew. And many are rediscovering the pleasure of drinking traditional extractions, such as Mocha or the Coffee maker Neapolitan, even at the bar. As you can see, there is a lot to learn for the coffee shop alone.
Many wonder what type of training is ideal for becoming a professional bartender. The good news is that they exist specialized training courses to learn all these skills, without having to have previously attended hotel management school. Let's see together what are the fundamental steps to become a Professional Bartender.
You Become a Barista…But not with the Do-it-Yourself: Pastry and Training
Bartendersare you born or are you made? Passion comes from within, skills must be learned. And good too. Many approach this profession by chance, as kids, perhaps starting as helpers or waiters: working in a bar often does not require previous knowledge or particular qualifications. Then they learn directly on the job, from older colleagues. Nothing more risky! Thedo-it-yourself in this area is deleterious.
As in all jobs, not only are they essential to become a bartender the experience, but also there training: a bartender is someone who not only knows the correct preparation of drinks, but recognizes quality raw materials and how to treat them, and knows how to relate to the customer.
Wandering around Italian bars it is easy to notice errors – if not exactly "horrors" – in the management of the bar: over-extracted under-extracted coffeepoorly frothed milk dirty equipment with the risk of bacterial growth, hot cups, filthy benches… The sample of errors is quite wide and usually it is a direct consequence of bad teachers unaware of what they are doing. Correct handling of raw materials,suitable tools, techniques of perfect execution,hygiene And reception are not learned by chance. Only a professional can teach you that not only explains what to do and when, but also why.
A serious and complete training course is therefore fundamental to learn these crucial concepts, as well as to master the correct ones preparation techniques. Only then will it be possible to start accumulating experience, undertaking apprenticeship courses in clubs and bars, refining one's execution techniques and approaching customers. In fact, it is not possible to become a good bartender without experience: study, attend acoffee class,practicing, observing the best professionals will pave your way to the counter!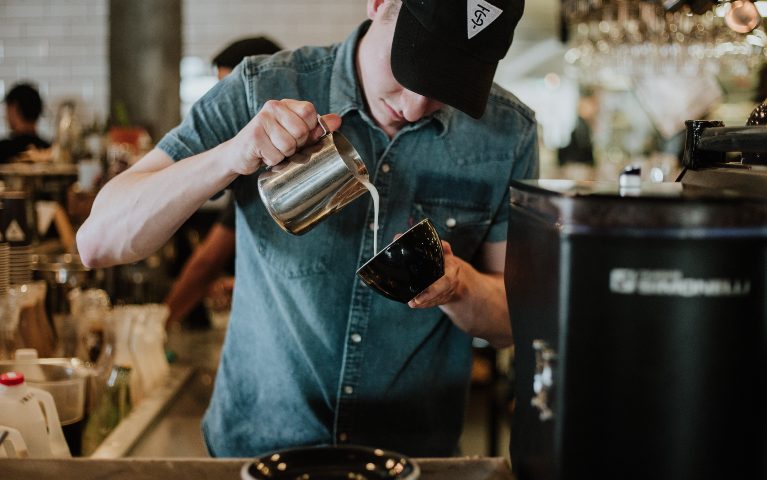 How to Become a Bartender So? First steps
The hotel school can be a start, but it is not a fundamental step. A good training courseand it is essential to start the job of Barista on the right foot. Indeed, a good one master's degree, because today having complete skills is indispensable. The ideal path provides for a start of basic knowledge with a Coffee Culture course,an insight into international coffee with the brewing course and an artistic focus on decorations with the Latte Art & Korean Style course. If you want to discover the Barproject Academy coffee courses,Click here.
Course to Become a Barista: What do you learn?
A professional Barista must develop four basic skills:
Knowledge of raw materials
Mastery of techniques
Service skills
Ability to clean and maintain
Knowledge of raw materials is the basis of the work. What is Coffee? Where was it born? How is it preserved? What are the differences between arabica And robust? What are the single origins they specialty coffee? A fantastic world will open up to you in which you will discover that coffee is not just a "simple coffee", but it has different colors, smells and tastes. A thousand nuances that mainly depend on the mastery of techniques, or the second basic competence. As anticipated, there is not only the world of espresso: coffee lends itself to extraction techniques that are also very different from each other, each of which returns a different taste experience. Experiences you will need to be good at transfer to the customer (the third skill) with impeccable service. The hospitality it is a fundamental aspect of the experience at the bar, sometimes even capable of influencing the judgment on the quality of the product consumed. A coffee is better if there is the right atmosphere and in a good course they will teach you how to create the right conditions to enjoy an excellent product. Last skill, but not least, is the cleaning and maintenance. Often underestimated, these two activities, if carried out well, give many advantages including a longer life of equipment and machinery, better product quality and a better perception of your restaurant by the customer.
Do You Earn Being a Barista? Yes, if you become good
Looking at a career as a barista, many fear the saturation of the market. In reality, only in Italy there are about 150,000 bars or similar businesses. Thejob opportunities are not lacking certainly for a Barista! The placement rateof the best training schools it roams in fact around 90% Of course, at the beginning one must always consider a apprenticeship period in which you will earn less, but it will be a fundamental phase in improving your mastery of the job. Difficult to establish how much an average bartender earns. In Italy, according to various statistics, we usually start from about 1250 euros net per month for a full-time job. But it depends on the form of the contract, the type of bar, the city, etc. The only certainty are the factors that increase the salary: skills and experience.
As with all jobs, the Curriculum Vitae (CV)it is the starting point. In addition to work experience, we suggest you highlight your skills(latte art, filter coffee, specialty coffee, etc.), the courses held (specifying the academy in which you studied), land yours language skills and yours willingness to travel. But if you're starting from scratch and have no work experience, the best way to get into the business is to attend a course and take advantage of the opportunities offered by the Academy. Schools often give students the opportunity to gain experience in their own events or through collaborations with local locals. Barproject Academy for example it has a Facebook group reserved for its students and dedicated to job offers.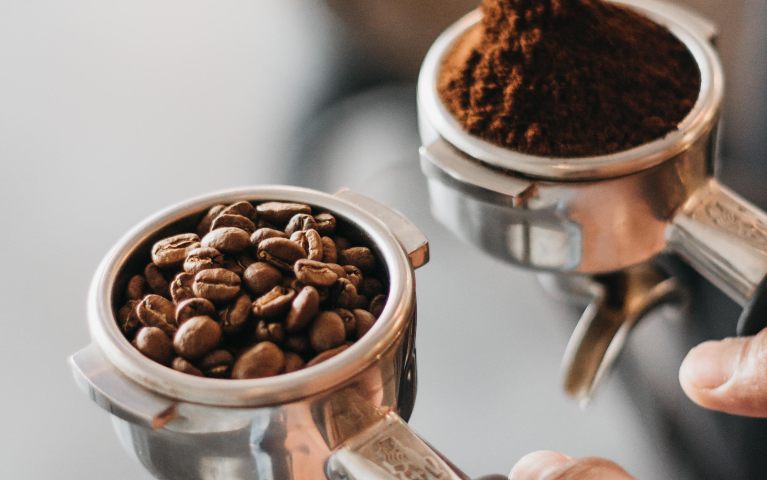 Do you want to open your own Bar? Here are the First Steps
Many dream of becoming Bartenders for open your own bar. A solution that makes you independent and certainly leaves room for greater creativity than working in a bar. If you are planning a new opening you should immediately clarify your ideas writing a project, even a rough one, to set fixed points. Indeed, if you have the opportunity to access a loan, you will have to write a real one business plans in which to indicate a series of elements. The first thing to consider is the essentials of your business: what is the "why" of your Bar? What do you want to offer? How do you offer it? Where? To who? Who are your typical potential customers? What differentiates you from other bars? After completing this part, you will need to proceed with thechoice of place. From there will start a series of mandatory bureaucratic and administrative tasks to be carried out in parallel with the actual development of the Bar activity. The most delicate phases will be those of designing the spaces of your bar, of the set-up, of themenu to offer, from the training, of choice choice ofproviders. Often these aspects are underestimated, but they are essential for success: they represent the framework within which your work will take place. The best training academies have gods ad hoc training courses dedicated to startups of this type. If you are interested in personalized advice for opening a bar, visit the page Consulting of Barproject Academy.
Tips and Secrets to Become a Good Barista
The first piece of advice for becoming a professional bartender, as with all bar professions, is always the same: be curious, study, update. But in this fascinating job there is also another important skill and it is theability to manage social relationships. Communication is a fundamental aspect of this activity and is expressed in many different ways. The counter is like a stage for the Barista. The customer observes you, studies you. It receives continuous messages from the way you are dressed, from how do you move, from how do you welcome it,from how do you explain the drink to himthat you have prepared (the storytelling)and by the talk you have (or don't have) with him. How to learn the right communicative approach? The basics of verbal and non-verbal communication are taught in the courses of the best schools, but the advice is from fhang out in bars and see how the top pros behave. It can also be an opportunity to provare varie tipologie di prodotti di caffetteria and begin to understand the differences. The last advice is to live this world to the fullest, by reading and deepening: there is always something to learn from the experiences of others!