It is fascinating work, fun and offers excellent career opportunities. If you dream of becoming a Barman/Bartender, the first thing to know is that, even if you start from scratch, you can achieve excellent results with commitment and perseverance. We explain how to do it.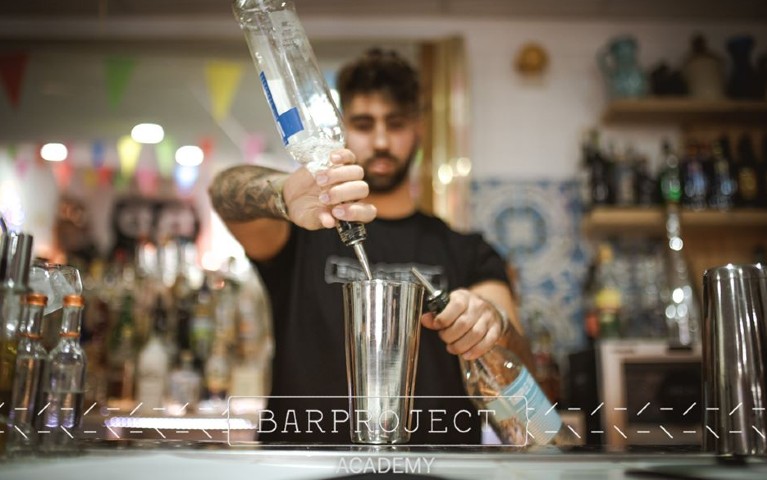 Becoming a Barman or Bartender? Both!
Who is a bartender and who is a barman? Many people wonder if there is onedifference between Barman or Bartender. The answer is… it depends! I mean, it depends where in the world you are. Barman and Bartender are two English variants with the same meaning, that is to say bar professional. The first term comes from England, The second onefrom the United States of America. Since this profession has been made famous in its modern version in the USA, many prefer to use the American version, thereforeBartender. For many there are more substantial differences related to methodologies and workplaces. But it is often also a question of style. The Italian version would be Bartender,for many, however, this term refers only to the world of coffee (if you want to know how to become a barista, take a look at ouritem). There are actually many ways to define the Bar professional, with different nuances. There are the Mixologist, theBar Chef,theFlair Bartender, just to name a few. And of course the barlady, or the female Barmen. You can discover them in this dedicated article. The important thing is to know that, beyond the chosen name, what really characterizes a Barman or a Bartender are land skills it possesses.
The Bartender does not (only) make Cocktails
The Barman or Bartender is, by definition, the professional of the Bar world. These terms are usually associated with capable professionals prepare cocktails and long drinks, and it's true. There mixing and his instruments,from the shaker to the jigger, they are the symbol of this profession. But there is not only this. In a modern vision, the Bartender is a complete professional with relevant skillsthe whole liquid world, is alcohol free is alcohol, and all times of service. The clientele is increasingly different and international tourism enters the market every day ways of consumption far removed from our world. You may have seen a foreign tourist asking for a cappuccino at 9 in the evening. Well: a self-respecting Barman or Bartender should be capable of make an excellent cappuccino, as well as knowing how to prepare a delicious non-alcoholic cocktail for a teetotaler or onevegan smoothie. Not only that: he should also have basic knowledge in the world of fermented products, from wine to beer, products that are always in great demand. Having complete skills will make you a better Bartender than others and with better career possibilities.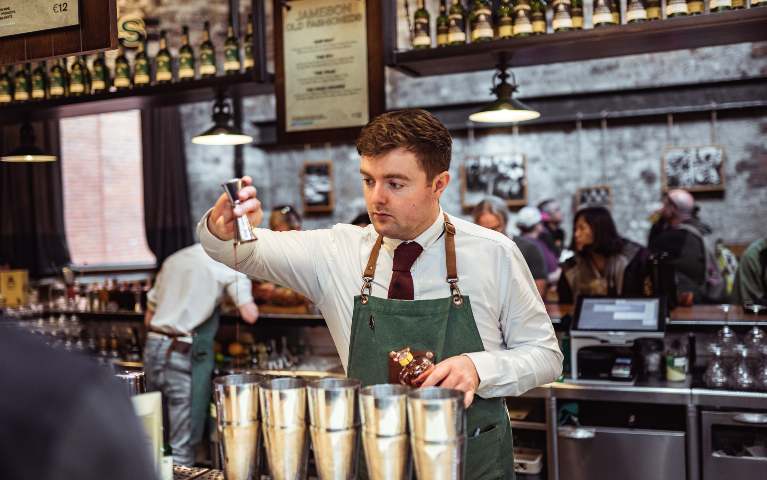 Why become a Bartender? It's Fascinating and Fulfilling!
That of the Barman or Bartender is fascinating and rewarding work,able to combine creativity and competence. A job linked to the world of entertainment and tourism that gives excellent employment opportunities and significantly higher wages than other jobs in the industry, such as that of a waiter. The Bartender is sort of bar chef, a liquids professional. He is able to make great classics and can create completely new recipes thanks to his skills in the field. And he often has an even more starring role than a chef: behind the counter it's like he's on stage, works on sight, donating to customers a visual experience as well as excellent drinks. Charm, creativity and competence are the keywords of this profession. A job that, if cultivated with good training and experience, can lead you to work all over the world, really high level, and get significant earnings.
Becoming a Barman: Requirements and First Steps in the World of Bartending
Become a Barman or Bartender it is within everyone's reach: women and men, young and old, Italians and foreigners. There are no barriers to access, on the contrary, working as a bartender is a path open to anyone. The main ingredients are the desire to learn and get involved. Many think that having attended hotel management school is an essential requirement: it is not. Certain, a coherent course of study is very useful and gives an advantage in terms of general culture on the subject, but becoming a barman without the hotel management school is possible, because it is land that can be recovered by studying in a good academy of training or school for bartenders. Legally there are no particular patents or licenses to carry out the work of Barman, beyond the mandatory health certifications. But that doesn't mean that anyone can start from scratch. The really fundamental aspect for the work of Barman or Bartender is have skills in line with international labor standards. Skills required in the world of work and which can only be acquired through quality training courses. Often the certificate issued by a certified Academy is the best business card to present to an employer: a guarantee of competence and compliance with qualified working methods.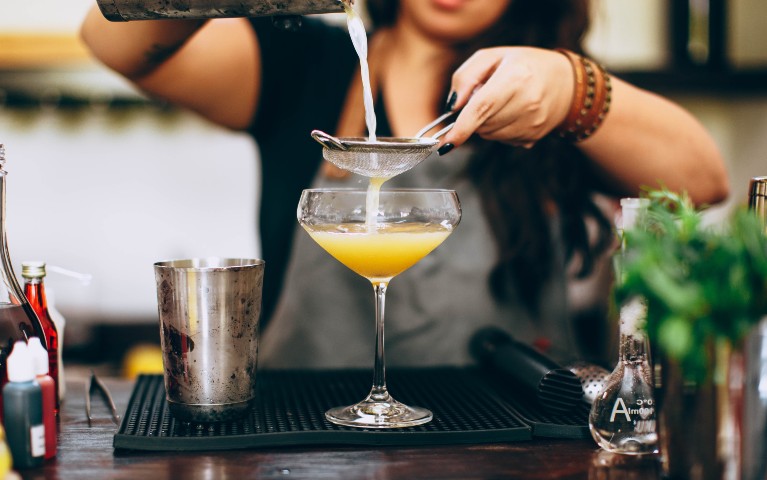 Learning on the Job? Better a Serious Course to Become a Professional Barman
Many believe they can become self-taught Barman or Bartender: a common mistake that leads towrong working methods and poor professional results. Preparare drink And a cross between art and science and to learn to making cocktails inspiration and creativity are not enough, they are also needed knowledge and techniqueswhich allow you to obtain the right gustatory balanceoptimizing times, consumption and costs. Taking cheap online bartender courses or worse still relying on web tutorials can only be useful for get a general idea of the subject. The first problem you may encounter is studying with incomplete or even incorrect content. The second is that this it is a practical craft, which requires coordination, methodAndtraining: qualities that you can only develop with the supervision of an expert trainer.
Bartender Course: Theory and Practice to Learn the Nuances of the Craft
To become a professional Barman, the advice is to avoid improvising, but rather to spend time training through a bartender course serious, in a certified academy, and then try your hand at the world of work. In a school for bartenders, if you start from scratch, in less than 70 hours you can complete the theoretical-practical courses for basic skills as Basic Bartending, Coffee Culture, Green Detox Bar, and in less than 270 hours you can complete your professional knowledge with specialized and advanced courses such as Mixology, Craft Flair And Brewing. If you are interested in becoming a bartender, find out the dedicated courses of the Academy BarProject, which also offers courses Master Barman to quickly enter the world of bartending with a full-immersion course.
First Steps and Skills to Acquire: Product and Technique
As mentioned, theskills of a mixologist or bartender are varied and ranging from theory to practice. It is not enough to learn how to make cocktails well: in a good training course, the first step is starting from the history of bartending to figure out what they are the basics of what is served and drunk today inside a bar. Often, more than a work of invention, it is a work of rediscovery of traditions that are back in fashion. You will be able to find out for example what popular cocktails like Long Island Iced Tea have amazing and fascinating stories that you can pass on to your future customers to make them live unique experiences. The second step is usually thestudy of merchandise, then some raw material that you will use to make your drinks: they are many and they gofrom alcoholic to non-alcoholic, passing through spices, fruit, sugars and salts. Then you will have to proceed with it study of the necessary equipment and tools, with the techniques of pouring, with those of preparation, conservation, service and much more. A rich man theoretical-practical path which will allow you not only to prepare the most popular and famous drinks in the world, but also to create your own recipes based on the knowledge gained. Only starting from these basics will you be able to take different paths, for example to become an acrobatic barman.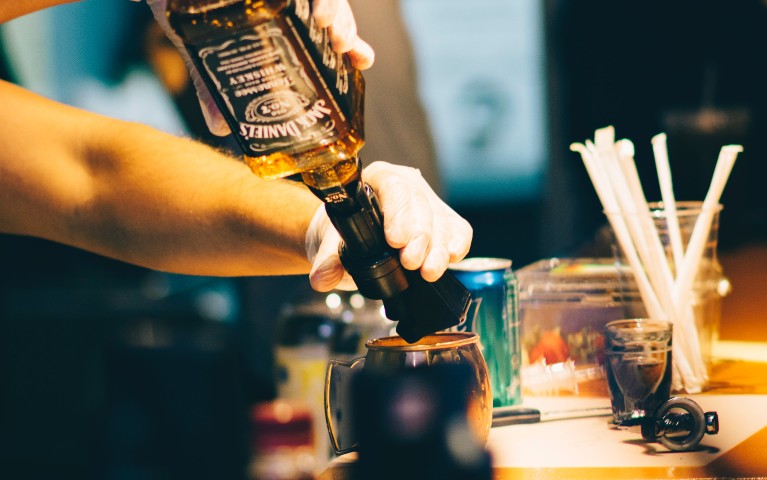 How to Find Work as a Bartender? With a good CV and a good Giro.
The first advantage of the Bartender job is the spendability: it is in great demand all over the world, especially in the more touristic areas. Wherever there are people who want to have fun, there is a need for a Bartender! And the placement rate of the best training schools is in fact around the90%. As with all jobs, the Curriculum Vitae (CV) it is the starting point. In addition towork experiences, we suggest you highlight your skills (bartending, cafeteria, green detox, etc.),the courses taken (specifying the academy where you studied), yourslanguage skills and yours willingness to travel. But if you start from scratchand you have no work experience, the best way to get into the business isattend a course And take advantage of the opportunities offered by the Academy. Schools often give students the opportunity to gain experience in their own events or through collaborations with local locals. Barproject Academy for example it has a Facebook group reserved for its students and dedicated to job offers.
Earnings and Career Opportunities.
How much does a Bartender earn? It depends on his skills, his experience, the place and the city where he works. It is difficult to establish an average, but usually the minimum wage for an evening èof 70 euros net plus reimbursement for transport. A figure that with time and the experience acquired can grow significantly. Obviously, with stable jobs you can aim for ever greater earnings in relation to local quality. And if you focus on tourist seasons, in addition to good contracts, you can also get theavailability of accommodation. But the real earning opportunities of the Bartender job are career-related and, therefore, at skills And to experience. The possibilities for growth are endless and direct proportional to abilities and ambitions. Taking on a serious professional path can open many paths, from working in the best clubs in the world to bartending competitions,up to teaching. For perspectives like this study and continuous updating they are fundamental.
How to Become a Successful Bartender? Updating and Training are the Key
The difference between a good Bartender and a bad Bartender is in the desire to update And improve. Many make the mistake ofbe considered "arrived" after attending a Basic Bartending course: nothing could be more wrong. The market today requirestransversal skills and updates continue. you have to train, learn about new trends, the new types of customers,the new products. Only in this way will you be able to have constant growth that will lead you to great ones professional satisfactions. The best training schools usually give their students the opportunity to train with professional equipment even after the end of the course of study and organize seminars, educational Andworkshops ddedicated to the innovations of the sector.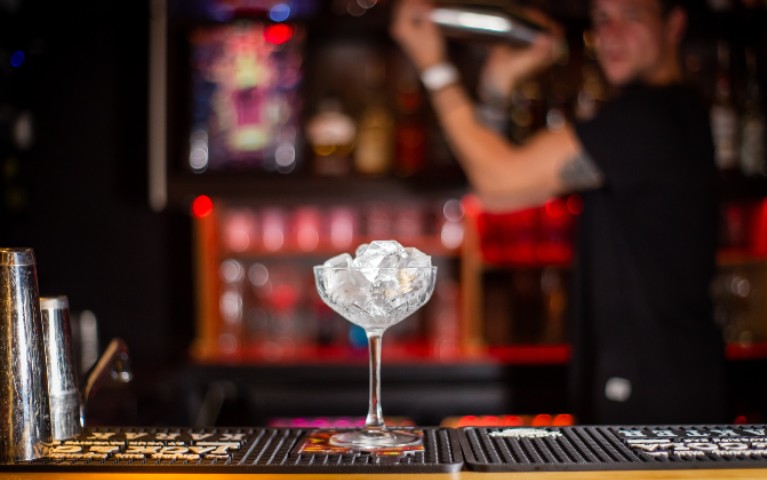 Tips and Secrets to Become a Good Barman
We have repeated the first piece of advice several times: be curious, study, update. But in this fascinating job there is also another important skill and it is the ability to manage social relationships. Communication is a fundamental aspect of this work and is expressed in many different ways. As we said before, the counter is like a stage for the Barman. The customer receives continuous messages from the way you are dressed, how you move, how you welcome him, how you explain the drink you have prepared (the storytelling) and by the talk you have (or don't have) with him.How to learn the right communicative approach? Thebasics of verbal and non-verbal communication are taught in courses from the best schools, but the advice is to go to the bars and seehow the best professional bartenders behave. It can also be an opportunity to try the best-known international drinks, begin to understand their differences. The last tip is to live this world to the fullest, by reading and deepening. There are manymagazines dealing with the bar world(Bargiornale and BarTales are the most important), specialized websites (www.saperebere.com And barmanitalia.it, among others) and publishing houses of the sector (Readrink and Tecniche nuove, for example). In addition, you can participate in trade fairs and specialized events such as the Splash Festival (www.splashfestival.it) and the Rome Bar Show (romabarshow.com).