When I started designing Visioni da Sud, the new BP Lab drink list, the hardest thing to do was create a union between my way of mixing and the needs of the chosen theme. What was being done was something I had never faced before, experiencing an interactive and gustatory emotion with viewers and a cocktail in hand.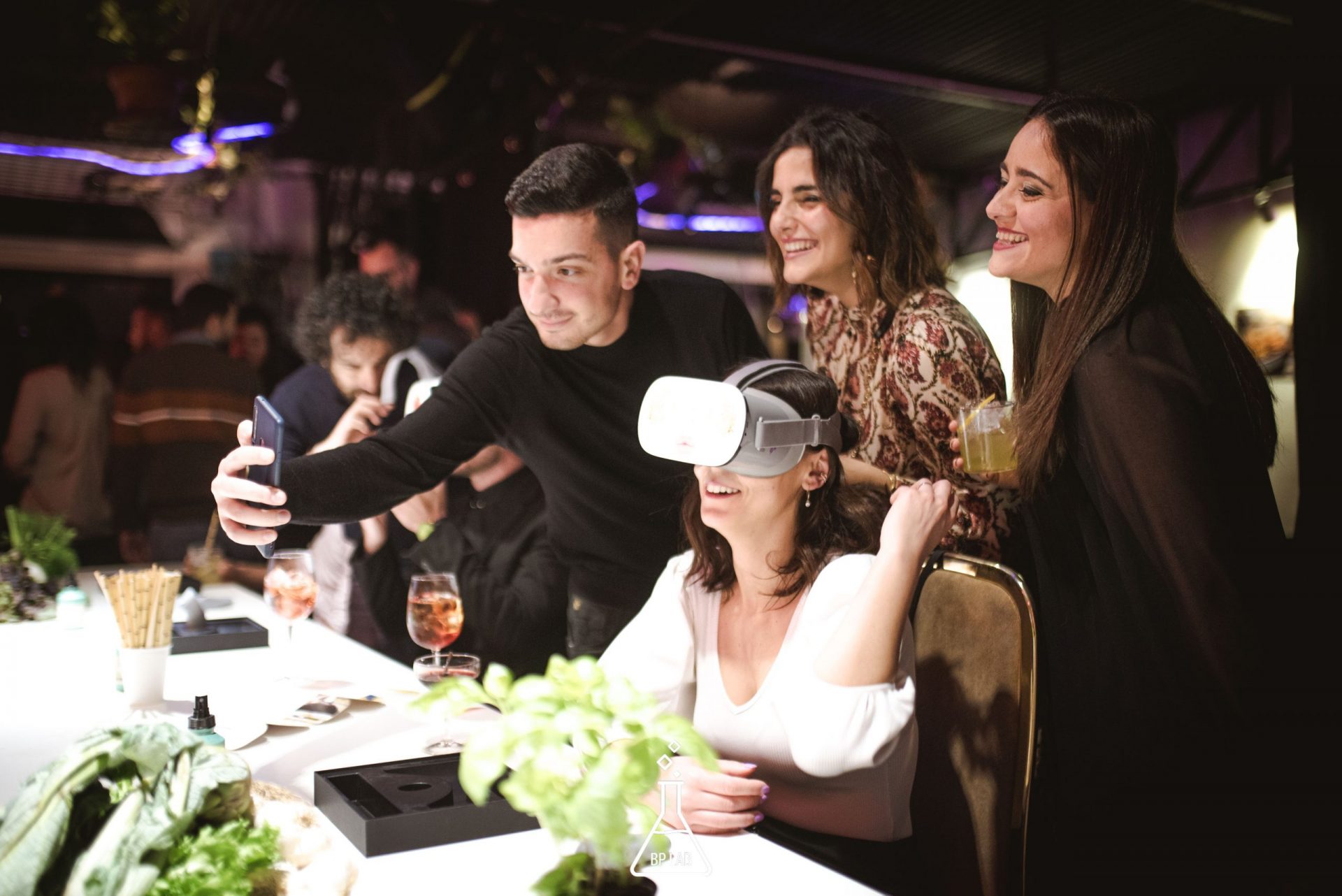 The first thing I did was experience first-hand the virtual reality viewers, made available by friends ofFood reality, a format that offers a multi-sensory experience between images, sounds, smells and flavors at 360°. At first I won't deny that my head was spinning, in fact I immediately took it off and waited 3 minutes before starting again, this time sitting down. The videos in question talk about the landscapes and the culinary tradition of our beloved Puglia. Right from the start my brain began to store as many images as possible to ensure that the journey could materialize into a liquid journey. From here begins my personal journey between raw materials and liqueurs of our territory. The first company I thought of was Bitters and rosés, a small artisan liqueur that makes liqueurs and liqueurs with wild herbs and fruit from the Alta Murgia Park. Who better than them to represent Murgia Puglia in their products! Another company that supported us in this mission was Male Bonaventure, which with its wide range of distillates has helped us give structure to cocktails.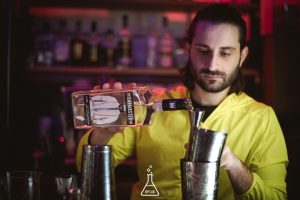 These companies have been joined by others such as that of Luke Magone, bartender and owner of XXL in Chivasso, who with his T+, entirely produced in Italy, black tea liqueur in leaves infused in a soft wheat distillate, gives freshness and a slight energizing effect thanks to the naturally contained theine. OR Gamondi,company born in 1890 in Acqui Terme in the province of Alessandria, with its bitters and vermouths. Cher10 "Grandma's Cherry", delicate and fragrant cherry liqueur. The precious wines of young stones, winery created by Fabio Pietrogiovanni. Last, but not least, there is Ferfer. Born a few years ago, it is an artisan kombucha laboratory, a drink rich in beneficial properties for our body and mind, also called the Elixir of long life.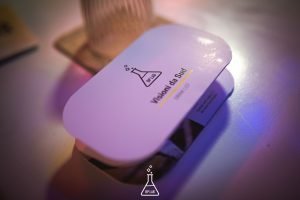 Thanks to them I was able to process liquid in our laboratory Barproject Academy, a unique drink list of its kind. The intent was to create drinks that recall a boat ride, a tour of a winery, tomato sauce, the Murgia, the south-east of Bari, the countryside and much more.
FIRST STEP: SIMPLICITY, ORIGINALITY, DRINKABLE.
The first step was to combine all these forms of art in a single glass through my way of seeing mixing, based on 3 basic principles: simplicity, originality, drinkability.
Each drink must be composed of simple ingredients and search for 0 km raw materials, since enhancing the area in which I live has always been the main objective of my drink lists.
The drink must be simple and original at the same time, so that the eye can also play its part, which is why the decorations are minimal, but impactful.
Finally the drinkability. Yes, because it is not obvious that everyone will like a drink, since each guest has their own perception of taste and flavour, and being able to intercept or predict guests' tastes and translate them into a drink list is the most complex and most important part of our work.
SECOND STEP: ENHANCE RAW MATERIALS.
Lo studio di abbinamenti e sapori mi ha sempre affascinato. In this case, I didn't want to abuse with preparations of syrups or home made preparations, because, having products to enhance, I wanted to enhance the raw materials contained in the liqueurs of Bitters and rosés. Therefore, I have deepened the study of aromatic herbs and the combinations that could best join them. A drink in which, in my opinion, I experienced the best pairing was the "gold of Puglia", the protagonist of whose interactive video was tomato sauce. In the drink, the latter is combined with a saline grape distillate, Q.B. of the company Bonaventure Male, lemon juice, rosemary syrup and a laurel rosolio foam. Here the combination between the foam and the rest of the ingredients was, in my opinion, a bomb. Thanks to the consent of the guests, initially suspicious, it has become the spearhead of this drink list.
THIRD STEP: THE GARNISH.
The decorations are fundamental, as they constitute the emblem of the drink. For example, the boat in the "Terra e Acqua" drink was a fun choice. In fact, it evokes a boat excursion, through virtual reality, among the marvelous coasts of the Gargano. In the "Erbaceo" drink, on the other hand, the decorations are simply composed of a sprig of savory and a thin lemon peel, whose odors are the first sensory impact you have with this drink. This smell turns into taste as soon as the lips touch the rim of the glass.
FOURTH STEP: SOFT ALCOHOL.
Think of a soft drink, a really important category, that needs more processing time than an alcoholic drink. This is because, if you win over even the guest who for any reason doesn't drink or can't drink alcohol, you have completed your job in the best possible way. The "Naiadi" drink (Naiadi: they are goddesses who mythologically presided over the fresh waters of the earth and possessed healing and prophetic faculties) combines two elements of absolute naturalness and purity, such as purple carrot extract and wild spring kombucha (in this kombucha stand out the notes of raspberries, strawberries, rose petals, calendula and karkadè), a combination of products containing highly important nutrients for our body.
FIFTH STEP: STORYTELLING AND SHOOTING.
Once the 6 drinks were created and placed next to the relative viewers, I presented them and had them tasted by my colleagues with whom we built the storytelling of the drink and by our friend/photographer, who also helped me with the boats. Thanks to the precious suggestions of the Barproject Academy team, I came to the creation of the new BP Lab drink list.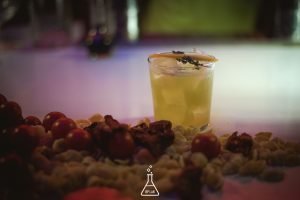 Working on this drink list totally opened my mind. My greatest satisfaction was seeing the enthusiasm of the guests in living a virtual and liquid experience with relative sensory transport.
With the hope of being able to delight you again with these cocktails, I leave you with a quote from Albert Einstein:
"Creativity is born from anguish as day is born from night. It is in the crisis that inventiveness, discoveries and great strategies are born".
AND HERE ARE THE DRINKS OF VISIONS FROM THE SOUTH: