The Spiritual Machine – White Selection
14 October 2020

Clever Dripper Filter
14 October 2020
Home
» » The Spiritual Machine – Red Selection
The Spiritual Machine – Red Selection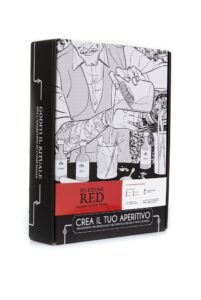 The selection designed for evenings with friends: hydroalcoholic tinctures perfect for flavoring a base of white wine, a tonic or your favorite distillate!
An easy-to-use selection for those who love liqueurs and want to try mixing with friends at home.
By following the recipe inside the box with Selezione Red you can also mix your Vermouth!
€49.00
The Location
Via Ottavio Serena, 35, 70126 Bari BA
Parcheggio disponibile sul posto
Orari: lun-ven: 10-18
BY CAR
If you arrive from the centre, take the Lungomare Armando Perotti, turn right at the beachfront garden "Pane e Pomodoro", and you will immediately find Via Ottavio Serena on your left.
BY METRO
Bari Marconi stop, exit on the Lungomare side, then go up corso Sidney Sonnino to the corner with via Ottavio Serena which you will find on the left.
BY BUS
The 2 or 2/ (Piazza Moro-Torre a Mare line) stops on Lungomare Armando Perotti just 2 blocks from Via Ottavio Serena.
Related products
€69.00

The selection designed for evenings with friends: create your Gin and add the Tonic you prefer!

Inside the kit you will find a recipe book with ideas for creating other drinks, including Negroni and Gin Mule.

€68.00

High precision thermometer designed exclusively for the Kattle Hario.

€32.00

Ten years after its first release, the Complete Edition of Fulvio Piccinino arrives, embellished with unpublished documents and photographs. A simple and complete manual, dedicated to both professionals and enthusiasts, who will find all the answers to their curiosities here